Walnut Tree Farm is a small family run CAMC CL site based in a rural location on our small farm on the outskirts of the village of Swanton Morley and town of Dereham. My wife and I (along with our 2 children) manage the site along with our small flock of pedigree Hampshire sheep which graze our fields.
With so much to see and do in area and with us being centrally located in Mid Norfolk we believe Walnut Tree Farm provides a quiet haven from which visitors can explore all that the area has to offer and its unspoilt beauty.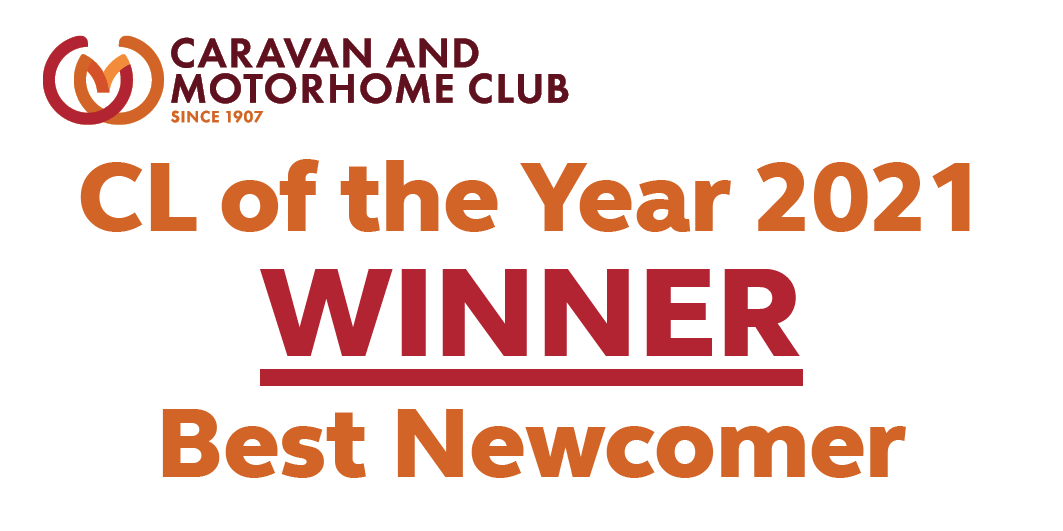 Winner of CAMC CL of the Year Award 2021 – Best Newcomer
Some of our lovely guests nominated our CL for the CL of the Year Awards 2021….and we are so pleased (and shocked) to have won this prestigious award as "Best Newcomer"!!!
My wife and I opened Walnut Tree Farm as a CL in May 2021 with the aim of offering a tranquil site, located in rural mid Norfolk that is well-equip and offers facilities of a high standard.
We have been really taken aback by the positive comments and amazing feedback that we have received from the lovely people we have met during their stays during the short time we've been running our CL.
We would like to thank all our guests who have chosen to stay with us and their comments/feedback/support.
THANKYOU ……..Rachel, John, Sophia and Charlotte (and our fluffy friends)